As a part of the video streaming world's "new normal", service operators can expect a rise in legitimate consumption, but also see an increasing amount of business loss to piracy of content. The signs are clear - it's ever more important to pay attention to all aspects of security.
The recent report DRM And Anti-Piracy Market Trends from the leading analytic firm ABI Research highlights the increasing pressure for video service for securing content even as overall demand skyrockets during the recent unprecedented global lockdown.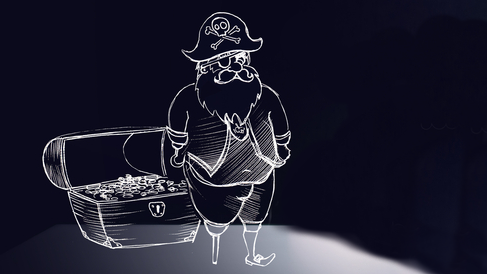 While streaming service security in general can be improved, the ABI analysts illustrate some specific areas of focus that are more prone to piracy. In particular, live streaming and live sports in Europe estimated to be subject to a $941 million loss for providers in the last year alone. In North America, 7.5 million households are reportedly accessing pirated content, costing providers over $4 billion in revenue per year. Premium content streaming is in particularly high demand in emerging markets such as Asia Pacific, where illegal services compete almost openly with legitimate operators.
Although it might seem counter-intuitive in a time of growing business, service providers should heed the warnings sounded by the analysis in reports like this. It could be time to take a new assessment of the benefits of a security upgrade in partnership with your chosen content security solution vendor.
As always, we are available to discuss any and all aspects of security for your streaming business.
The EZDRM team.
Digital Rights Management. Simplified.