Our recent webinar, hosted by Streaming Media, served as confirmation that the "Next Generation" TV landscape is now in sight! OTT terminology that positions streaming services as a second class citizens in the consumer entertainment landscape now looks obsolete. Secure Internet delivered video has now become front and center of the consumer experience. The rapid technological advances discussed in this webinar - and a related boom in the creative world - now positions live and on-demand streaming content as a full replacement of legacy broadcast, satellite and cable TV offerings. Read on for more details: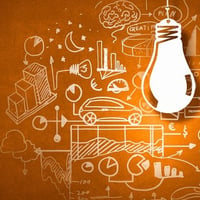 We were pleased to sponsor this recent "Next Generation TV" event that underscores the technical advances that have propelled streaming services towards being as reliable, robust, and feature-rich as broadcast or cable, with a delivery reach that previous generations of TV simply can't match.
This terrific Streaming Media webinar featured a panel including EZDRM, Akamai and Bitmovin. The speakers covered topics including:
How to deliver unified user experiences across multiple devices, including connected TVs, Roku, and Chromecast

How to use CMAF, chunked transfer encoding, and more efficient compression to deliver multiple formats and minimize live latency
How to defeat ad blockers and protect hard-won advertising revenue
How to leverage analytics to ensure quality of service and quality of experience
How to use cloud-based microservices for greater agility, flexibility, and speed of execution
Don't miss the opportunity to listen to a recording of this "Next-Generation TV" discussion.
Watch out for more webinars like this in 2019!
The EZDRM team
Digital Rights Management, Simplified.