We feel very honored that the editors at Streaming Media have refined their list of 50 Companies Leading The Industry and, guess what, EZDRM is part of that list!
Read on below: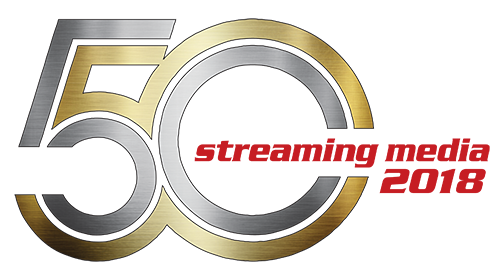 "The online video marketplace is more crowded than ever, and it's getting tougher to separate the facts from the fluff, and so we decided to make our annual list even more exclusive—the 50 most important, most innovative, and most interesting companies operating in our space today" says Streaming Media editor and VP Eric Schumacher-Rasmussen. "It's a list compiled by the experts—Streaming Media's editorial staff—and we hope it helps our readers better understand who and what really matters in our industry today."
This year's honor role is now published in the October 2018 Streaming Media issue along with our own "View From The Top" commentary on the dynamics of the DRM industry and how cloud services can simplify implementation and maintenance for everyone. We are very pleased to celebrate this recognition with our customers and partners in the industry - and look forward to even more success in the coming year!
The EZDRM team
Digital Right Management, Simplified.