EZDRM is proud to be again recognized by Streaming Media as a "Top 50" industry contributor in their 2019 list of influential and innovative companies.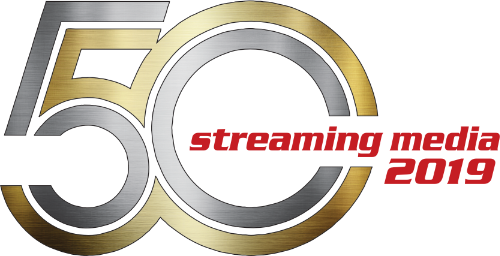 We are very pleased to celebrate this recognition with our customers and partners in the industry - and look forward to even more success in the 2020! This year's honor role is now published in the Streaming Media issue along with our own "View From The Top" commentary on the continuing challenges of service piracy. In the run up to IBC 2019, it is very important to us to emphasize the new landscape of video service delivery technologies and how EZDRM cloud solutions can improve business outcomes. Come talk to us at the show and see how!
"We're excited to announce the 2019 Streaming Media 50, our annual list of the most important, influential, and innovative companies in the streaming video space," said Streaming Media editor and VP Eric Schumacher-Rasmussen. "We first began publishing a list of the top 100 companies in 2011, but last year realized that it was getting even harder than before to make sense of our ever-expanding market. Streaming video and OTT have become the consumer's first choice for watching video, and so it's more imperative than ever that the companies providing that content rely on technology and services that are both groundbreaking and rock-solid reliable. For any consumer video provider, enterprise, educational institution, faith-based organization, or government agency, the Streaming Media 50 provides a shortlist of the companies they should go to first."
The EZDRM team
Digital Right Management, Simplified.