The team at EZDRM is proud to be securing the Topic streaming service, announced today in a press release from our close partner 24i.
Topic is a new entertainment streaming service from First Look Media, offering North American premieres of global favorites along with original programming that includes a variety of scripted dramas, comedies, discussion shows, documentaries, and non-scripted programming which highlight human-focused stories from creators with a passionate point of view.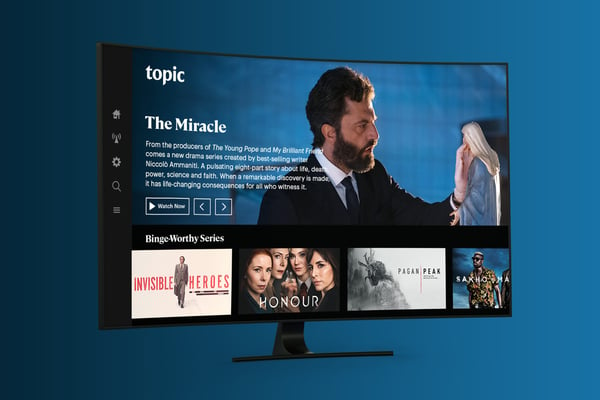 The next-generation 24i Smart OTT productized solution, integrated with other specialist partner technologies from Bitmovin, CenturyLink, Cleeng, and JUMP TV enables Topic to extend, manage and monetize its programming to a fast-growing audience of 'culture cravers.' A YouTube profile is available here.
"It is a pleasure to be working in close collaboration with 24i and our other partners on such innovative services," said Olga Kornienko, COO of EZDRM. "Our DRMaaS approach made both business and technical sense for this project, and we look forward to many more such engagements."