EZDRM celebrates its third consecutive year of recognition in Streaming Media as a "Top 50" industry contributor in the magazine's 2020 list of influential and innovative companies.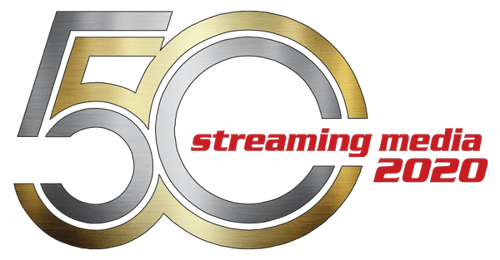 "We are very pleased to celebrate our third year of such recognition with our customers and partners in the industry, even when the business environment has been disrupted so significantly. In such challenging times, it's important to show how innovation and quality of service remains critical in the new landscape of video content delivery and how EZDRM cloud solutions can improve business outcomes," commented Olga Kornienko, COO of EZDRM.
This year's honor role is now published in the Streaming Media issue along with our own "View From The Top" commentary on continuing innovation in the delivery and security of live streaming services.
"The annual Streaming Media 50 list shines a spotlight on the industry's most important technology suppliers and platforms, as chosen by our editorial team," says Streaming Media editor-in-chief and VP Eric Schumacher-Rasmussen. "Whether a big company or a small one, an industry veteran or a startup, these companies stand out from the crowd due to their innovation and commitment to the customer."
The EZDRM team
Digital Right Management, Simplified.